CAPRI MOVIE INTERNATIONAL FILM FESTIVAL
Giardini della Flora Caprense, Island of Capri
16-19 Settember 2020
36 short films are finalists in the first edition of the Capri Movie International Film Festival which will take place on the Island of Capri from 16 to 19 September 2020, coming from 5 continents. The nations represented, in addition to Italy, are 15: Argentina, Australia, Brazil, China, France, Germany, Iran, Palestine, Portugal, Russia, Spain, South Africa, Turkey, UK, USA. There are four sections: Sguardi Animati, dedicated to animated short films; Sguardi Internazionali, to works from abroad; Sguardi Italiani, for national works; and Sguardi Campani, dedicated to the authors of the Campania Region.
---
Sguardi Animati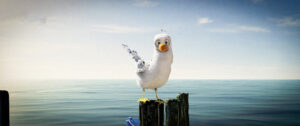 ARTURO E IL GABBIANO / Luca Di Cecca / 5' / Italy, 2019
Ninety-year-old Arturo is used to being alone and spends his days as a retiree. One day he comes across a magazine advertising photocameras. The seagull he chose as his subject, however, seems to have a completely different idea about the perfect photograph.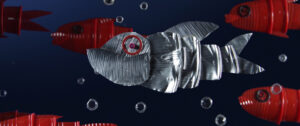 MARE MONSTRUM / Lucía Hernández Martínez, Àngel Estois Carrasco, Mercè Sendino García / 5'29'' / Spain, 2019
The adventures of Flanitus, a new marine species that lives in the abyss. In Darwin's books it is not mentioned, because this particular fish, like other marine species, was born recently. It is very common to see it on the beaches but also in the deepest abysses, all over the world. We will swim together to discover how his existence unfolds in the deep blue.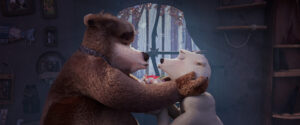 BEAR WITH ME / Rodrigo Chapoy / 2'13'' / USA, 2020
A grizzly bear and a polar bear get married, they are about to start their life together, but hibernation arrives which somehow "freezes" what should have been their honeymoon. Christmas is approaching and the wife decorates the house despite her husband continuing to sleep, but on Christmas Eve something happens …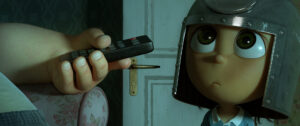 DAD / Mohammad Keivanmarz / 7'08'' / Iran, 2019
A kid lives alone with his father but he does not pay him much attention, as he is afflicted by a deep state of depression, which leads him to watch television all day and night. After unsuccessful attempts to have a minimum relationship with his father, he will devise an original and fun way to distract him from the TV and at the same time regain his affection for him.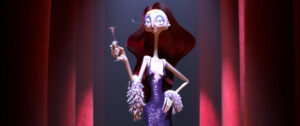 FETE DE FAMILLE / Amandine Maygnan, Annie Carrel, Elisa Curau, Kévin Cadars, Nicolas Roland, Pauline Obin, Théophile Calloix / 6'07'' / France, 2019
Today is a big day: Marvin will finally meet the family of his girlfriend, Sarah. He will discover a series of characters, one more eccentric than the other. An exchange of points of view will follow which will also dissolve some family tensions.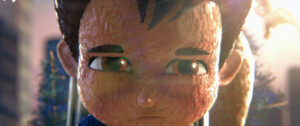 IAN, A MOVING STORY / Abel Goldfarb / 9' / Argentina, 2019
Ian was born with cerebral palsy. Like all children, he wants to have lots of friends and be with them, but discrimination and bullying keep him away from his beloved playground. Ian, however, will not give up easily, and will be able to achieve something that will surprise everyone.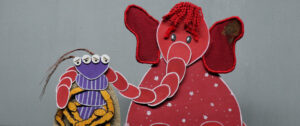 RUBY & ROACH / Erentia Bedeker / 8'48'' / South Africa, 2020
We are in a major city airport. In one of the Duty Free shops, among the various toys all the same on the shelves, there are two very different from all the others for sale, but they are never chosen by anyone because they are like this. The two, therefore, with a little cunning run away and end up in an unexpected and wonderful place, where they will finally find the affection they have been waiting for a long time.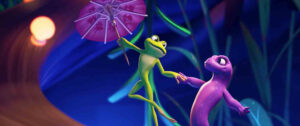 SINGIN' IN THE POND / Manon Beauvais, Dylan Bequet, Antoine Clerc, Megan Denon, Aymeric Ebro Sylvie Tang / 2'41'' / France, 2019
At sunset, a frog named Gene finds a cocktail umbrella floating on the surface of a pond. Suddenly inspired, Gene starts dancing. The umbrella is soon coveted by other creatures. But Gene is determined to be the star of the night, at least until the beautiful salamander named Judy arrives…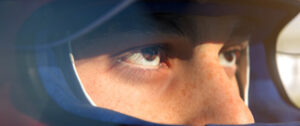 SKID / Valentin David, Axel Diaz, Clément Feuillet, Damien Gustin, Morgane Le Disez, Florian Rigollet / 4'31'' / France, 2019
Our story takes place in an parallel universe of 1992. Formula One. Ethan Ryson is a young and talented driver moved by ambition. He wants to become the best there has ever been. To reach his goal he will have to overcome many obstacles, calculate the risks, try everything out …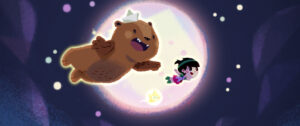 STAR BRIGHT / Leno Miao & Mercedes Marro / 7' / Spain, 2019
Emmy, a 5-year-old girl, has always dreamed of flying among the stars with her best friend GooRoo, a sweet giant bear who never leaves her. One starry night, GooRoo and Emmy meet an adorable tiny star who will help them learn the nature of their friendship and show them how our dreams are sometimes closer than we think.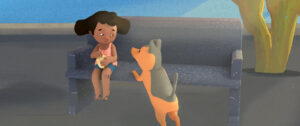 TINY BIRD / Clara Braem / 5'20'' / Brasil, 2020
On the island of Itaparica, little Iara spends all her time every day throwing crumbs at the swallows on the beach, thinking of her distant mother. One day, however, something unexpected happens: she meets a little dog, just like her. The two begin spending time together, experiencing adventures that will change their existence forever.
---
Sguardi Internazionali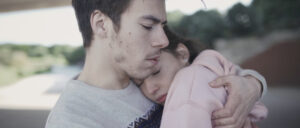 CAIR / Vasco André dos Santos / 8'45'' / Portugal, 2020
Francisco wants to end his life. Leonor wants to belong to him. She knows that without him the stars no longer make sense. The short film tells a relationship at the moment of its conclusion and shows the insistence on seeking a solution to problems, even when the solution is no longer a hypothesis.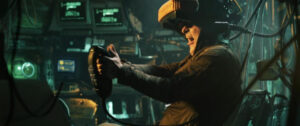 CONSUME / Bruno Gradaschi / 14' / Argentina, 2020
A world of a distant time, where everyone lives in their workstations, feeding on liquids contained in cans. Workers are just numbers, they follow alienating tasks to earn points and reach the next goal to climb the assembly line and access a better life. Worker 079 continues to fail and the desired promotion seems unattainable, so he decides to steal the points he is missing from his neighbor.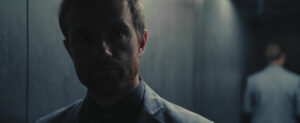 HOW SCARED SHE WAS / Alessandro Repetti / 10'44'' / UK, 2020
A man is the victim of a terrible theft in which two hooded thugs steal the car where there was his 4-year-old daughter. The first 24 hours are essential to find the little girl, so a reporter from a local newspaper is invited by the police to speak with the father devastated by the incident to write an article that can help them spread the news and save the child.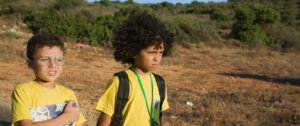 MARADONA'S LEGS / Firas Khoury / 23' / Germany, Palestine, 2019
During the 1990 World Cup, two young Palestinians search for "Maradona's legs", which is the last missing sticker they need to complete their World Cup album and win a free Atari. What seems like a simple task turns out to be more difficult than expected.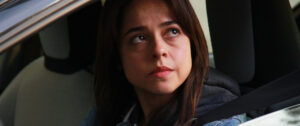 MARISOL / Zoe Salicrup / 15' / USA, 2019
Marisol is a young Latin American mother who seeks to create a decent life for herself and her little girl, Maria. Sometimes she borrows the car of her friend Luisa to earn something more by being a paid driver through an app such as a private taxi. But the last passenger of the day, a young white man, is increasingly suspicious and when he accuses Marisol of being an illegal immigrant her worst nightmare comes to life.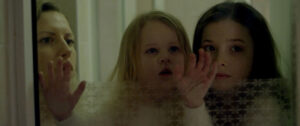 MY NAME IS PETYA / Daria Binevskaya / 15' / Russia, 2019
In the middle of the night a mother runs to the hospital with her two girls. The youngest is ill and the doctors hospitalize her for a period for observation. In the next room, behind the door, there is a child with Down syndrome who stays awake at night, wanders around the floor and draws on his windows. One night, by chance, the woman meets the baby and establishes contact with him. The next morning the baby disappears.

QIAO ER / Li Xixian / 13'29'' / China, 2020
A story of conflict in an unspecified place in China. In a forest far from any village, a father lives with his little son. They communicate only with their eyes and the father educates him to be strong, teaches him to fend for himself and they hunt together to get food. One day the child secretly rescues a bird that his father had shot, feeds it and establishes a bond with him, until his father finds out, killing every ideal of his child.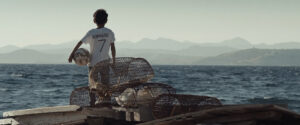 RONALDO / Rasit Algul / 13'50'' / Turkey, 2020
Azad is a child, everyone ignores him. His father died during an air raid at the beginning of the war. The only thing he has left of his father is a ball that Azad holds tight. He lives next to a shipyard with his mother. Their aim is to move to another country by crossing the sea.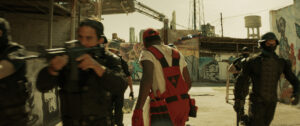 THE RECYCLING MAN / Carlo Ballauri / 13'25'' / UK, Italy, 2020
In an overpopulated and disadvantaged neighborhood, Jacob, a boy immobilized in a wheelchair, fights to protect a girl he sees in the courtyard, doing everything he can to warn her about the dark figure entering her room: the Recycling Man.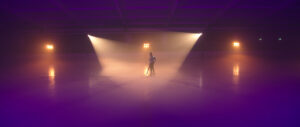 WIRELESS / Criss Gidas / 20' / Australia, 2020
In the state of Georgia, a new law has established that any form of abortion from the very first weeks of the fetus's life is a crime punishable by imprisonment. A young Olympic figure skater discovers she is pregnant. Years of sacrifice, exhausting training and her dreams seem to crumble in her hands. Her career is at risk and she will have to make a decision.
---
Sguardi Nazionali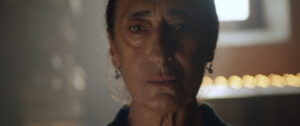 APE REGINA / Nicola Sorcinelli / 14' / 2019
Elsa is a 70 years old woman and has five empty hives. Her bees are gone as her husband, whom she does not forgive for having died before her. Only a new approved queen bee could bring the bees back. One morning she finds hiding in her hut, Amin, a sixteen-year-old boy who has escaped from an immigration center. The police look for him but he wants to reach Finland. Elsa decides to help him in exchange for help with her bees until she will let him go.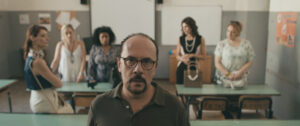 BUONGIORNISSIMO! / Leopoldo Medugno / 18' / 2020
Between absurd memes, prayers to Padre Pio and useless messages sent in the whatsapp group of the parents of the IIIA, Vittoria discovers that the Italian teacher has canceled the trip scheduled for that weekend. An insurrection is unleashed in the chat: those who minimize, those who appeal to a sense of justice and those who have no intention of giving up their already planned vacation. Vittoria asks for an immediate hearing. The teacher does not know of the punitive expedition that awaits him …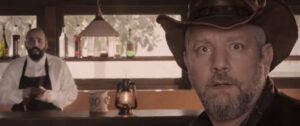 E' TUTTO CINEMA / Gianni Aurelio / 15' / 2019
We are on the set of a western movie. Directors and actors continually recreate situations and emotions to communicate, including jokes, shots, close-ups, until the filming stops and they begin to confront each other. This is cinema, the most important part of life. It's all true.
It's all fake. It's all cinema.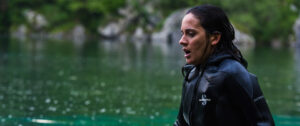 L'AURORA / Lorenzo Cassol / 17' / 2019
Aurora is an introverted, beautiful and melancholy woman. After breaking up with her boyfriend, she closes in herself, in a world of freediving and tailoring creations, in her laboratory in the center of the town where she lives. Her friend Camilla and her mother try to encourage her to be more sociable, but in vain. One day, while she is diving with her friend Camilla, in the darkness everything finally becomes clear and she knows what she has to do.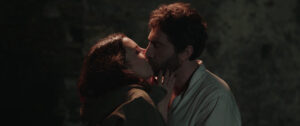 L'UOMO CHE NON VOLEVA USCIRE DI CASA / Savino Genovese / 15' / 2019
In the mountains, a man and a woman play a treasure hunt set up in an abandoned village. She loves him, he loves her. They play, they smile, they kiss, while he has to look for something that he doesn't even know what it is. In another time, someone in an apartment is looking for something. Maybe it's the same object.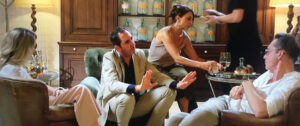 OFFRO IO / Paola Minaccioni / 12' / 2019
A quiet night out between two pairs of friends of the wealthy Rome degenerates into a ruthless and violent fight that no one is willing to lose. An apparently harmless gesture of courtesy, in fact, triggers a surreal escalation of generosity, transforming what should have been a relaxing evening with old friends into a crazy and surreal challenge to the last tip.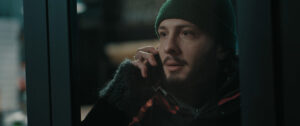 PIZZA BOY / Gianluca Zonta / 15' / 2019
Saba, a Georgian boy, works as a pizza delivery boy in Bologna. During the evening shift he receives an important phone call: his son is about to be born. Forced to finish his deliveries, Saba crazily crosses the city, hoping to arrive on time at the hospital. His latest delivery will be very particular but it will also bring him something beautiful.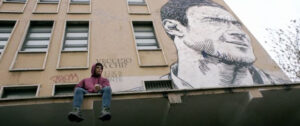 PUPONE / Alessandro Guida / 15' / 2019
Roma, 2017.
Rome, 2017. Sacha grew up in a foster home. Like all his acquired brothers, he is passionate about football and in particular of the football team AS Roma. At the age of 18 Sacha must abandon the structure where he grew up, thus finding himself experiencing what is also happening to his idol: Francesco Totti who, like Sacha, is forced to abandon his team for personal reasons. The acquired freedom and the challenges that the outside world will present to him will prove to be more difficult than expected to manage. The short film is inspired by a true story, albeit adapted to cinematic needs.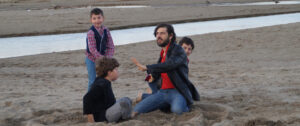 TUTTA LA FELICITA' / Federico Melis / 15' / 2020
A family, made up of three very different brothers, a bizarre elderly father who has had a stroke and a former actress mother with severe mood swings, must face the problem of custody of the elderly father. They argue animatedly. The mother no longer wants to take care of her husband who has caused so many troubles in thirty years and still continues, so much so that he has just been kicked out again from the nursing home for repeatedly molesting a nurse. While the brothers argue, the father runs away from home and realizes that his family is no longer the family he had dreamed of and that the values he had tried to instill in his children have been lost over time.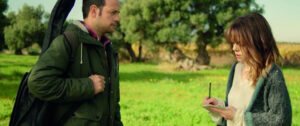 VOLER ESSERE FELICE AD OGNI COSTO / Michele Bertini Malgarini / 15' / 2020
We live in a world made for people who have a function hearing. What if there was a world made up only of people who don't hear? Two kids, one love and a wild and wonderful island populated only by deaf people. Paolo is a musician in love with Claudia, a girl he has never known personally, but with whom he has conversations in chat. To meet her, he will leave for this island and fight through gritted teeth to win her affection.
---
Sguardi Campani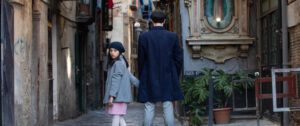 FAME / Giuseppe Alessio Nuzzo / 11'56'' / 2020
Naples, crossroads of cultures and colors. On the seafront and in the old town a contamination of ethnic groups between wealth and poverty, despair and hope. The eyes of a little girl witness the fate of her father at the crossroads of a choice …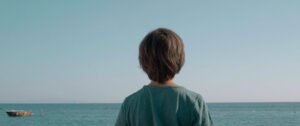 IL CANTO DEL MARE / Walter Della Mura / 13'29'' / 2020
Carmine wants to become a fisherman like his father Aniello, who preventes him. The child's anger creates a connection between the earth and the sea: father and son will face each other's past, which will lead them to choose which world to continue living in.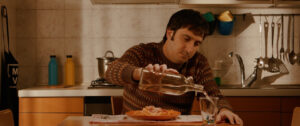 LA TRISTE VITA DEL MAGO / Francesco d'Antonio / 13'40'' / 2020
Mariano Astuzzi was a magician, a true magician. His life was tormented by the inability to control his magic. His strength was his weakness. Mariano passed away a few years ago. This documentary traces his life through hilarious testimonies from friends, relatives and simple acquaintances.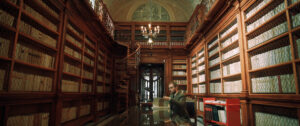 NON E' SOLO UN GIOCO / Guglielmo Lipari / 15' / 2020
Annamaria, alias "Flight attendant", and Pina, "Pinella", Scoglio, are two sisters with a passion born by chance and become a obsession, the burraco. A game that, intersecting with real life, compromises relationships and feelings. A story that shows that life… is not just a game.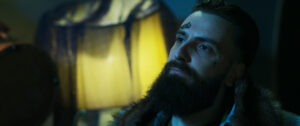 RADICAL SCIC / Alfonso Bergamo / 17' / 2019
A theater company loses its director. His retirement creates confusion in the company that was preparing the piece "Underwater Hamlet" to be premiered at an upcoming festival, which was a unique opportunity to stand out. Then the company begins looking for a new director for the show. After several attempts they find Carmine, a somewhat rough Neapolitan guy, who seems anything but a director. His way of acting and speaking resembles the one of a Camorra member rather than of an artist. Having no alternatives, they give him a chance, but Carmine will prove to be a resource and with his "reality performance" he will make their artistic life anything but simple.
https://www.caprimovie.com/wp-content/uploads/2020/07/Capri-Movie-logo.png
2378
2810
wp_4800208
https://www.caprimovie.com/wp-content/uploads/2020/07/Capri-Movie-logo-300x254.png
wp_4800208
2021-03-18 17:27:29
2021-04-14 10:01:23
Capri Movie 2020: The finalists shorts